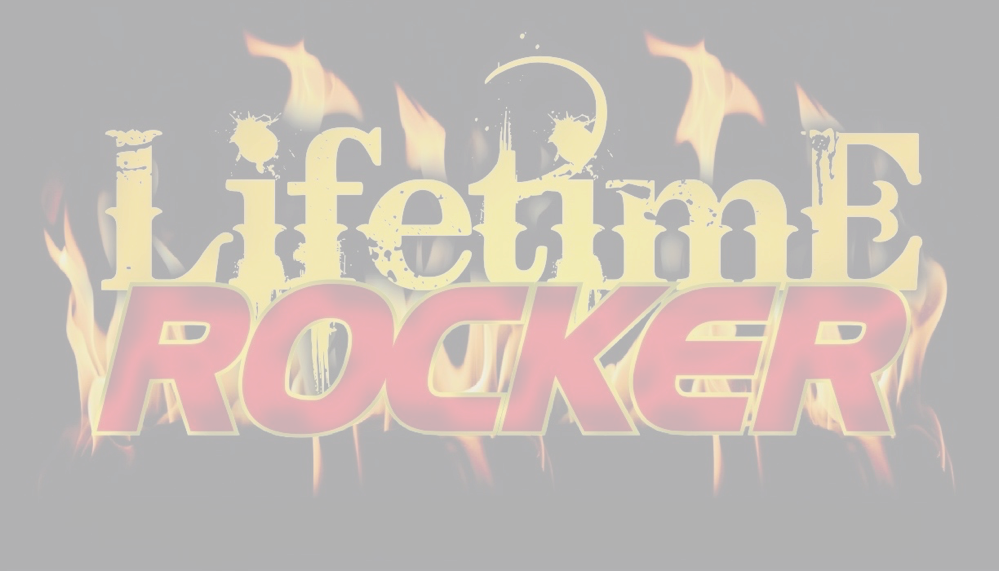 LISTEN TO WHAT OUR FANS AND CLIENTS ARE SAYING ABOUT OUR SHOWS.
"THIS BAND IS A MONSTER!! All of the members are off the chart incredible! Great mix of rock tunes! Come on out."
–Wayne Cameron (singer/songwriter/guitarist solo & with Swift Pony)
"4 part harmonies? Really? In a local classic rock cover band?? Technically about as clean a sound as I've heard. They're pretty particular! "
Andy Doty (proprietor, Old Town Blues Club)
"The best band in Temecula!"
–Linda Lander Wolfe (Facebook fan review)
"Lifetime Rocker is a quartet of local musicians that take their craft very seriously. Excellent playing, great 4 part harmonies and a set list that is crazy good. From Ambrosia to Steely Dan to Cream, The Police, Springsteen, Toto, Supertramp and more. Great bands and great songs. This is definitely for those of us who are more "seasoned" in our musical preferences, but make no mistake, these guys flat bring it. Kelly Cowan, Ray Ortega, Geoff Ryle and Chris Buck have done their homework and it shows. Keep an eye out for their next performance and don't miss it. This was more than just watching a band... this was a concert."
–Tony Langdon (guitarist/vocalist for Faultline & the Heart of Rock & Roll)
"A Clinic in 4 part harmony will be held at Pechanga's Cabaret Lounge this Thursday. Don't miss our friends Lifetime Rocker. All your favorite classic rock hits and more."
–Les Allen (King of the Tribute Bands!! Elvis, Dwight Yokum, the Mavericks, Willy Nelson, Vince Gill, Rat Pack)
"If you are looking to have a band play at your a party or just looking to see some live music. You have to check out Lifetime Rocker. We recently had them play at our house party and they were awesome. The wide range of music they played gave everyone at the party a song that they could sing along with or dance to. Everyone one of the band members are super talented musicians and love playing.
We would highly recommend the Lifetime Rockers to anyone who loves live music!"
–Bob & Debi Jacoby (clients)
"Awesome band huge play list. They just make ya wanna have fun."
–Marty Dean (Facebook fan review)
"Went to a 4th of July party yesterday and these guys were playing. (Lifetime Rocker) Great musicians. Great songs. BUT - after couple sets of killer covers with great vocals they broke into what they call live karaoke. They have a screen with lyrics and people get up & sing their favorite song with a LIVE band.
On the break I asked them how many songs they knew.
Over 400.
Yeah. Mind blown.
And they're not stumbling through these songs - They're nailing them!"
–Brian Haner (aka "The Guitar Guy", guitarist/singer/comedian, toured with Jeff Dunham, session player for Avenged Seven Fold, Frank Zappa, Undisputed Truth, Rose Royce and Jr. Walker)
"Classic rock specialists-very precise musical skill sets."
–David Robertson (Facebook fan review)
"Reality Rally is one of Temecula's annual signature events and Kelly Cowan has been our event's musical director for most of our 9 years. His band, Lifetime Rocker has been a big part of the success of our event, creating different and exciting performances over the years keeping our event fresh and enticing.
They have an incredible repertoire with over 500 plus songs in almost any genre one can wish for. The band members Kelly, Ray, Joe and Geoff have a remarkable chemistry and talent that makes Life Time Rocker stand way above most other bands. They are interactive with each other and the event guests which shows they care.
Reality TV Stars are a big part of Rally Rally and many of those Stars are musicians. Kelly put together a "Celebrity Jam" preparing a special performance at our Evening Gala at South Coast Winery with his band and Reality Star musicians from all over the country. Amazing accomplishment with no possibility of practice and it was flawless.
Another memorable and successful contribution Lifetime Rocker made was "Live Band Karaoke" at our Evening of Entertainment at Wilson Creek Winery. Our guests were lined up to sing and have their chance to be backed by a professional band making this evening another incredible success.
Kelly and his fun band have performed at many of the other parts of our event over the years.
He and his band are a pleasure to work with, they are creative, responsive to our needs and those of the event guests ensuring everyone have a most memorable time.
Planning is seamless with Kelly which a huge relief for an event planner and performance is beyond expectations. They all have the heart and passion for what they do and I look forward to having them part of Reality Rally 2022.
I highly recommend them for any function."
–Gillian Larson (Creator and Event Organizer for the world famous Reality Rally).
"Great band with awesome song selections. Go see them you won't regret it. Tell your friends, I have!"
–Nancy Spradling (Facebook fan review)
"We had the privilege of them playing at my 30/30 Birthday party! I love music and I'm very particular about it. Lifetime Rocker are outstanding performers!! The energy of the group is uplifting and very entertaining. They have an endless playlist which keeps the dance floor full!
Lifetime Rocker are extremely professional. They arrived at our agreed upon time to set up and make sure everything was just spot on! My birthday celebration was in October 2015, and to this day, I still receive complements from our guests about how outstanding the band was! If you're looking for a group to entertain you with great music and professionalism, Lifetime Rocker is the group of wonderful guys you want to have at your event!!"
–Peter & Kathy Pulizzi (clients)
"What talent! Great time at Spelly's Friday! Please come back!"
–Penni Jane Gerstler (patron at Spelly's Pub & Grille)
"OMG R u kidding me!! Thank you!! I couldn't get off the dance floor... You guys r all so talented….awesome music. Hope to see u and new friends again soon."
–Linda Cubillo (patron at Pechanga Casino)
"If you enjoy hearing classic rock done right, you will enjoy Lifetime Rocker."
–Leann Anderson (Facebook fan review)
"Fabulous evening of great music, perfect weather, good wine, and incredible friends!!"
–Nita German (dance instructor/patron)
"Glad I was there……great band and totally wonderful surrounds!! Love all the vocals……"
–Georgia Myers (patron at Cellarz 93)
"Seen LIFETIME ROCKERS at the Cove last night these guys were killing it. Great show, great song list. As a musician it was refreshing to see a band play all genre's so well. A lot of effort put forth and it shows."
–Toby DeGard (Bassist)
"Man, you guys just kick its ass EVERY SINGLE TIME. Absolutely fierce and the crowd was just going off!
An awesome night."
–Larry Vineyard (drummer/vocalist)