If you've never been to this Live Band Karaoke show, this video (right) will give you an idea of what it's like. It could be YOU fronting the band, but this time it is the great Larry Vineyard knocking it outta the park performing "With A Little Help From My Friends" at the OLD TOWN BLUES CLUB.
1. ANYONE can sing, so get up and show us what you got. Become your favorite ROCK STAR or DIVA with a world-class band of musicians backing you up with full arrangements and four-part harmonies.
2. Peruse our song book featuring OVER 500 SONGS with new songs being added EVERY WEEK. Or you can REQUEST any song not already in our book, and we'll do our best to play it or else add it to our learning list for a future show.
3. When you're ready, tell our host you'd like to SIGN UP on our list to sing a solo or duet. Or you can CHALLENGE a friend to a SING-OFF to see who can give the better performance as judged by the crowd; the use of alcohol to influence voting is allowed.
4. Your generous TIPS go a long way to show your appreciation to the hard-working musicians on stage, and are STRONGLY ENCOURAGED. Plus, it'll make you feel good!
5. Can't wait your turn? Become a 'JUMPER' with a minimum $20 tip and skip the line. Back-to-back jumping not allowed. 2 jump maximum per singer.
6. Have fun! And always be respectful to the other singers!!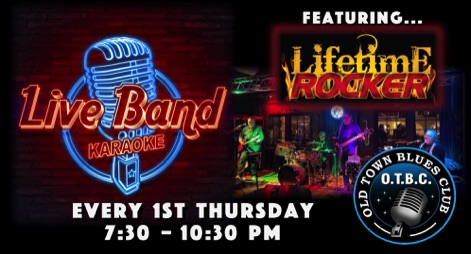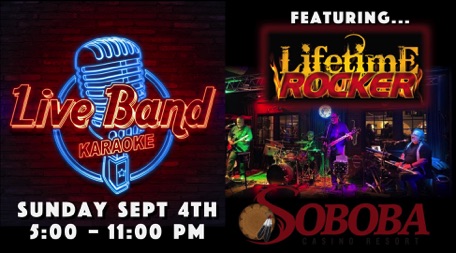 Come See What It's All About