KELLY COWAN
Guitars, Vocals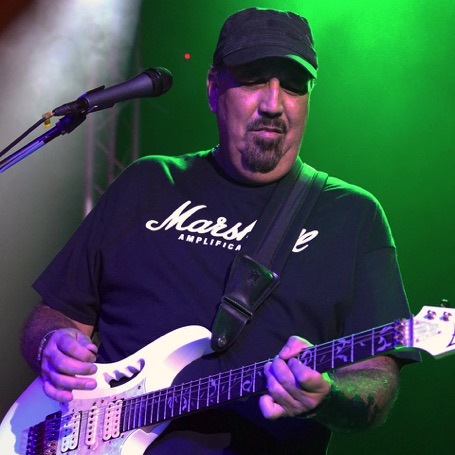 Kelly is a guitarist/vocalist based in the Temecula Valley of California. He has extensive live performance experience as the founding member of numerous Southern California projects (original, cover, and tribute). Kelly started out as a drummer when he was 7 years old, but switched to his lifelong instrument guitar when he was 12 years old. He performed in cover bands, both acoustic and electric, throughout the 70's and focused on original projects from the early 80's through the early 90's. After taking a self-imposed hiatus from performing live and being in bands to focus on raising his 3 sons, he release a self-produced cd called "Songs From the Music Room" in 1999 where he wrote all the music, played all the instruments, and sang nearly all the songs himself.
Soon after, missing the interaction of playing with other musicians, he was ready to get back to collaborative live performance and spent the next four years performing with progressive bluegrass groups. By 2006 he returned to playing rock/pop, both acoustic and electric with numerous full bands, duo's, trio's, etc. in the Temecula Valley and began hosting open mic events to meet other musicians in the valley and better establish himself among his musical peers.
In 2012, Kelly brought his versatile talents as an instrumentalist/vocalist to help form the award winning four-piece cover band he is still in today, Lifetime Rocker (LTR). This band has since branched out with sister projects involving all four members of LTR along with others that include tributes to "Steely Dan", "Huey Lewis & the News", as well as a very fun and interactive "Live Band Karaoke" show… collectively performing over 150 dates per year. Kelly also proudly handles most of the business, management, and booking duties for all these projects.